Take Our Simple Trial And See What Martial Arts Classes Could Do For You
Morning Class [Taekwondo + Yoga]
10:00 am ~ 11:00 am on Mon., Tue., & Saturday
Evening Class [Taekwondo Only]
6:30 pm ~ 7:15 pm on Tue., Wed., & Thursday
Try Our Online Special:
1 Month + Free Uniform & White Belt
$39
No Obligation to Continue After Your Trial
Remember "The Answer"? Here It Is:
What Does That Mean And Why Does It Help?
Here's the deal: We aren't all equal.
To some that may sound insensitive (and to others obvious), but it's true. Some of us are tall, some short, some easily prone to extra weight, and some can eat like 11 year olds and not gain a pound. So applying a one size fits all solution to your health and fitness goals will not work. You need a tailored solution, but like most people, you probably don't have the time or energy to seek out and implement some "perfect" plan that'll be the silver bullet you've always wanted. Chances are, the perfect plan doesn't even exist. 
So what to do? Get on a fad diet? Join a gym you know you won't go to? If you're like most people, the answer is just put it off - meaning nothing in your life changes. 
We Get To Know You; The Real You
Our instructors have been teaching Martial Arts for years. They've literally seen it all. So they're really, really good at helping people feel comfortable in the group atmosphere of class, while still setting proper expectations at the individual level.
Everyone in every class is looking for something different, and Martial Arts is the only activity that even comes close to being able to help everyone. Our instructors have a natural knack for helping you take the Martial Arts skills that you have learned and applying them to you and your goals. The result is you finally getting a plan that works for you.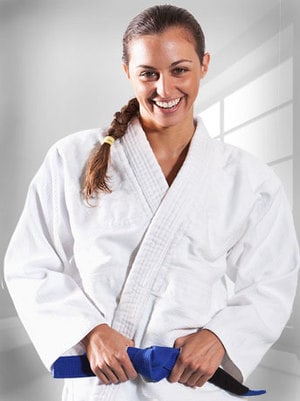 Try Our Online Special:
1 Month + Free Uniform & White Belt
$39
No Obligation to Continue After Your Trial
Our Holistic Approach
Most fitness and health programs focus on one area and try to "fix" something, isolating "it" from the rest of "you." The problem with that is that even if it's successful, it won't stick.
We take a holistic approach, meaning we help you address what Health Promotion professionals call the....
The 6 Dimensions of Wellness
Physical

People focus on this a lot, and if you're looking for physical change, you'll see it. We WILL make you stronger, faster, more flexible, and in the process you'll start to look better and feel better.

Emotional

So you can defend yourself from "bad guys". Cool, but so what? What about the daily challenges we all face like judgement from others, challenging work situations, and family stress? Being emotionally fit is vital.

Spiritual

We don't mean Religious (nothing about our classes is Religious), we mean Spiritual. Are you able to connect with your inner sense of peace and calm? Or do you feel like having control is challenging? Our classes will help you find your inner self through hard work and overcoming challenges.

Environmental

It may seem strange to think of a Martial Arts class helping you with your Environmental Wellness, but your environment often shapes not only the way you look at the world, but how you interact with it as well. Regularly attending a class where you step into a culture of success and positivity will absolutely help.

Social

Let's face it: It's not always easy to make friends. For some reason we only think about kids needing social interaction – but us adults need it too! We're not supposed to just be shoved into a cubicle all day. Interacting, making friends, learning and contributing, all of these things will dramatically improve your quality of life.

Mental

Staying mentally sharp is often the difference between life and death in a self defense situation. Now, you're not always going to be in a situation like that, but the mental benefits of training regularly will spill over into your life outside of class. Our students say they feel more aware and connected in their daily lives. 
We Bring Out Your Best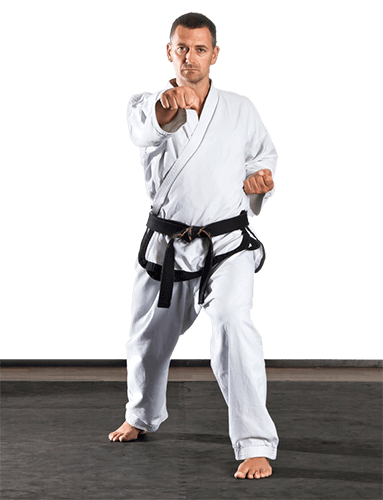 Don't get me wrong; just because we cater to what you NEED, doesn't always mean you'll get what you WANT. There will be times when it will be hard. You'll be physically and mentally challenged. You'll want to give up, and you might even wish you had signed up to do something easier. But it will be worth it. Every student who is in class with us has learned that the things they THINK they want are usually the EASY things, and that those rarely get them the results they truly want. It's instant gratification (sitting at home in front of the TV) vs. long term success (coming to Martial Arts class).
Try Our Online Special:
1 Month + Free Uniform & White Belt
$39
No Obligation to Continue After Your Trial
You Don't Have to Be Great to Start
Worried that it'll be too hard? That you might not be able to do everything we ask? That you'll sweat, feel uncomfortable, be sore, and generally just not be good at it?
You're right.
It'll all be really, really different, unimaginably challenging, and worse, but it will be worth it!
And Honestly, You'll Love the Process
You Have to Start to Be Great.
Success Isn't Easy. So Take It Step By Step:
1

Take Action

Sign up for our No Obligation Trial

2

Be Honest with yourself

While you're taking our Trial, be honest. Will this really help you? Is what we're teaching something that you can stick with? If so, will you see the kind of benefits you're looking for?

3

Make a Commitment

If you like the Trial, don't hesitate. Sign up as a regular student. Making a strong, focused commitment is the first step to success. If you don't like the trial, you won't hurt our feelings. But if you do, take advantage of our program and start getting the results you deserve!

4

Take It Into The World

All of the good habits you're forming in our class - the workouts, the focus, the determination, all of those things help even more when you apply them to you life outside of our school. Take that intensity you bring to your Martial Arts techniques and apply it to your work. Take that patience that you're developing when learning something new in class and apply it to your home life. We're not trying to be preachy, but in our experience, that's what really takes people to the next level.
We don't take this lightly. Those 4 Steps aren't easy.
But if you can just take step #1...
We'll Help You The Rest Of The Way.
So Take Step #1, And Try Our No Obligation Trial:
Try Our Online Special:
1 Month + Free Uniform & White Belt
$39
No Obligation to Continue After Your Trial
What's The Catch?
Nothing. Seriously.
We're REALLY good at what we do, and you're going to see very quickly if our classes are right for you.
If not, no problem. In fact, we'll even try to use what we learned about you during your time with us to suggest an activity that will better suit your needs.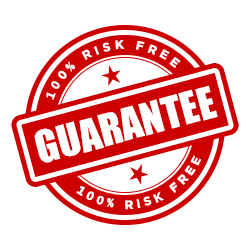 It Could Be The Best Thing You've Ever Done For Yourself
Class Reviews from Real Students
We Think It's Great, But What About Our Regular Members?
I went here for 5 years and I learned many great lessons, I received my black belt and they treated us like family.

Ethan Wallis
My son and I have been taking classes together since January of this year. We were really struggling to connect after some really hard things happened in our lives. However, after joining our relationship has grown leaps and bounds! We are close again for the first time in a long time. Master Jeong and his family have embraced our family as their own. It's an amazing feeling to be apart of something so special. So, whether you and your child need to reconnect or just need some fun in your lives, this is a great place to start a new journey!

Jamie Welch
Frequently Asked Questions
Show
+
No.....unless you want to! Every student is on their own journey. We have young, strong students who love to take their training way past what most people do. But for the vast majority of our students (95%+), getting hurt isn't an option (plus it's not much fun). In our classes, safety is paramount. There's no more of a chance of you getting hurt here than there is at a gym or jogging down your neighborhood street.
How often do I need to come to class and when are your classes?
Show
+
Our programs fit into almost any schedule (remember, all of the other students who already take classes with us are super busy too!). We have students who are successful in our program at only one day a week, and we have students who are so addicted to love class that they're here everyday.
You don't have to attend everyday, but if you enter your email we'll send you to the next page where we will show you our schedule and trial offer, and you can decide for yourself. If you have questions about the schedule, there's a contact for you on that page to ask questions.
I haven't been active in years. Do I need to do anything before enrolling?
Show
+
No. Although we definitely suggest maintaining an active lifestyle, if you haven't exercised in years, our beginner classes are perfect for you. We specifically focus that class on helping students not only learn the basic foundations of martial arts, but on building basic physical endurance, strength and flexibility. Before you know it, you'll be looking and feeling fantastic.
Can I try it before I sign up?
Show
+
We always start with a Trial Program. It's really important not only for you to be able to make sure our program will be beneficial, but also for us to be sure we can appropriately meet your goals.
Because this is introductory time is so important, and because it's mandatory for all new students, spaces in our trial program are often very limited. So if you want a space, please be sure to sign up for one! If there are no spaces, we'll put you on the waiting list.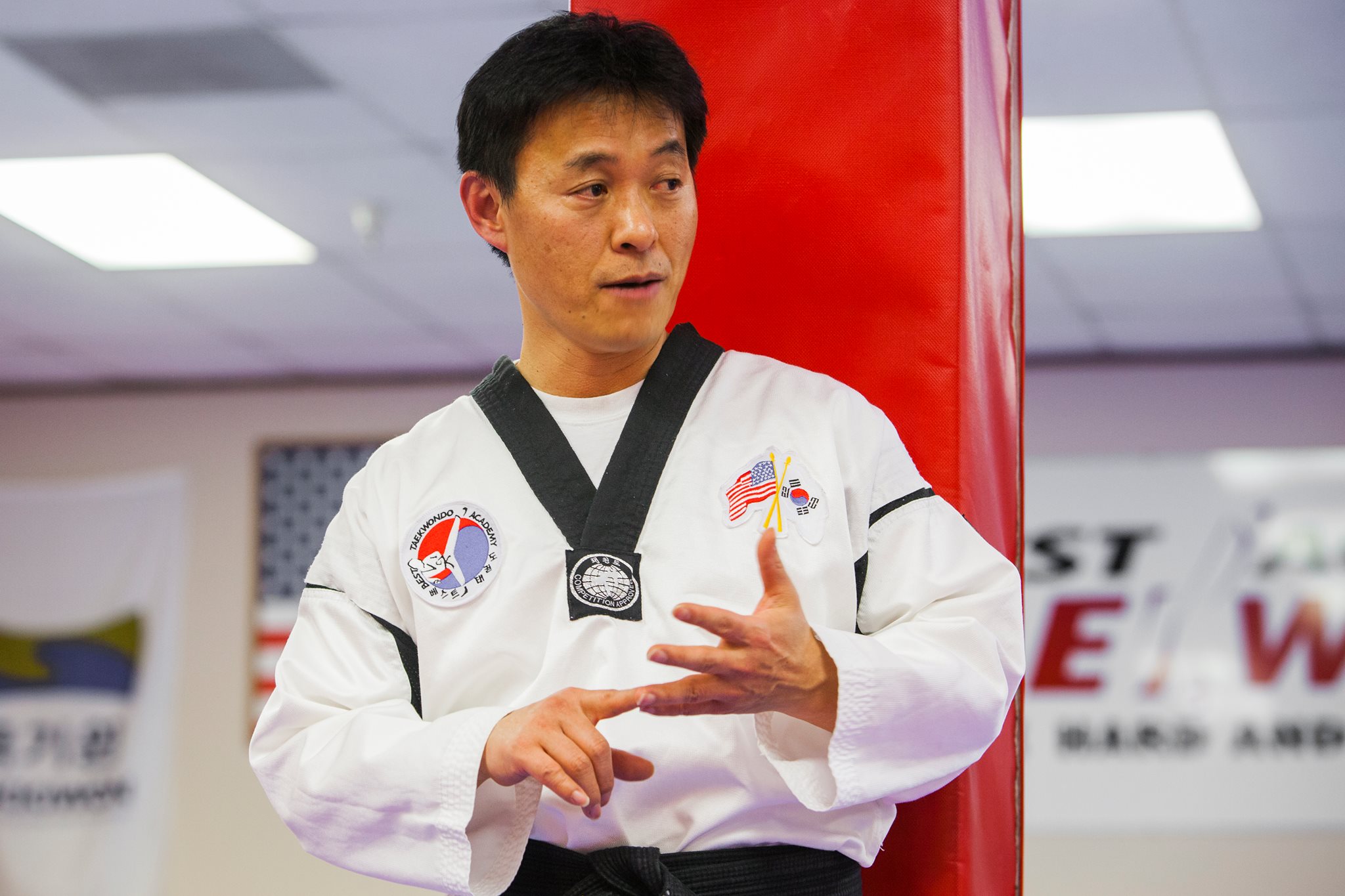 From Us To You, Thank You.
I've said it already, but again, thank you for considering our Martial Arts School. For our staff and adult students, it's been a defining area of their lives, and we sincerely hope that it is as special for you as it has been for all of us.
YK Jeong
P.S. To be sure we are properly serving our students, we only allow a certain number of new students per trial programs each month. If you think our Martial Arts Classes might be beneficial, it's important that you fill out the form before the spaces are full.
P.P.S. If we're already completely booked, we'll inform you and put you on the waiting list.